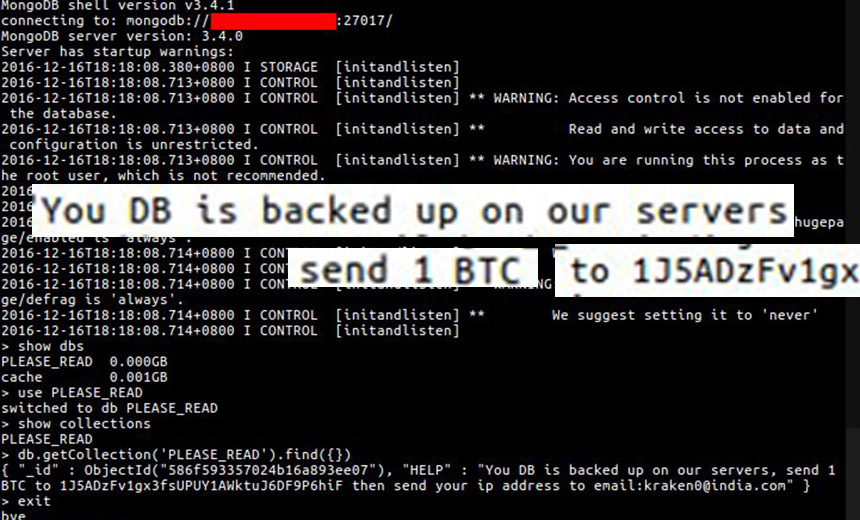 Breach Preparedness , Breach Response , Data Breach
MongoDB Ransomware Compromises Double in a Day Hackers Strike as Window of Opportunity Potentially Closes Jeremy Kirk (jeremy_kirk) • January 10, 2017 Attackers are encrypting poorly secured MongoDB databases and demanding a ransom to return the data.
Successful attacks against poorly secured MongoDB databases - by attackers attempting to infect systems with ransomware - doubled in the space of a single day, security experts warn.
See Also: 2016 Social Engineering Report
The attacks against servers running MongoDB - a widely used, open source NoSQL database - first came to light in December 2016, though related attacks were relatively small in scale. But many of the affected databases hadn't been set to require a password for access, making remote compromises simple.
Related attacks have now intensified, as other hackers seek to capitalize on what may be a closing window of opportunity (see Database Hijackings: Who's...(continued)