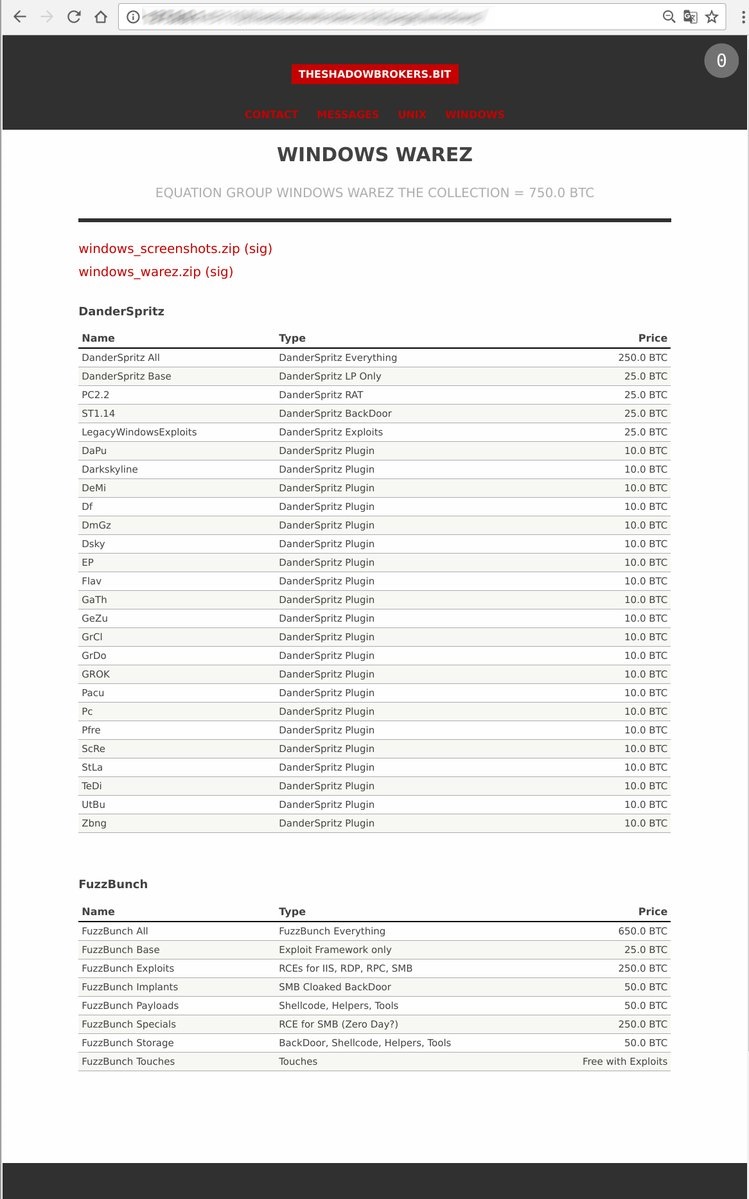 The Shadow Brokers, a group of hackers that have stolen exploits and hacking tools from the National Security Agency (NSA), are now selling some of these tools, which include Windows exploits and antivirus bypass tools, on a website hidden on the ZeroNet network.
According to a message posted by the Shadow Brokers on their website, the entire "Windows Warez" collection is available for 750 Bitcoin ($675,000).
The content of these files is unknown, but the file names provide some insights into what these exploits could be used for.
Of all, the FuzzBunch package appears to contain the most expensive and damaging tools, with an unconfirmed zero-day exploit for the SMB (Server Message Block) protocol, and remote code execution (RCE) exploits for IIS servers, the RDP, RPC, and SMB protocols.
The zero-day package and the RCEs packages are priced each at 250 Bitcoin ($225,000), and the whole FuzzBunch package is sold for 650 Bitcoin ($585,000).
Security software bypass tool...(continued)