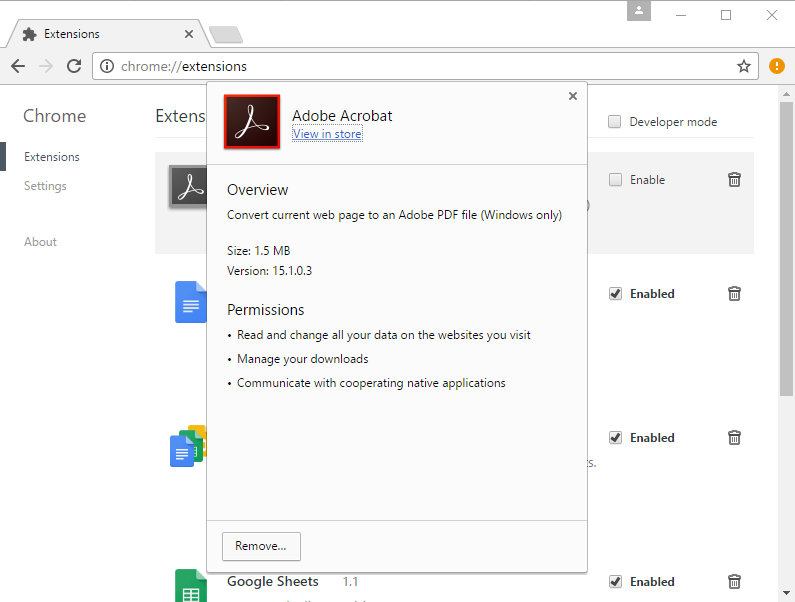 Adobe released yesterday Acrobat Reader DC 15.023.20053 that included fixes for 29 security issues. Along with the security fixes, this update package also silently installs the Adobe Acrobat extension into the user's Chrome web browser.
The installation process is covert, but the next time users open their Chrome browser, they'll be notified by Chrome's security systems that a new extension has been added.
The extensions name is Adobe Acrobat and is the same extension available through the Chrome Web Store.
This extension allows users to save any web page they're on as a PDF file and share it or download it to disk. The extension is also Windows-only, meaning Mac and Linux Chrome users will not receive it.
The extension requests the following permissions:
Read and change all your data on the websites you visit Manage your downloads Communicate with cooperating native applications
The Adobe Acrobat extension also comes with anonymous usage data collection turned on by...(continued)