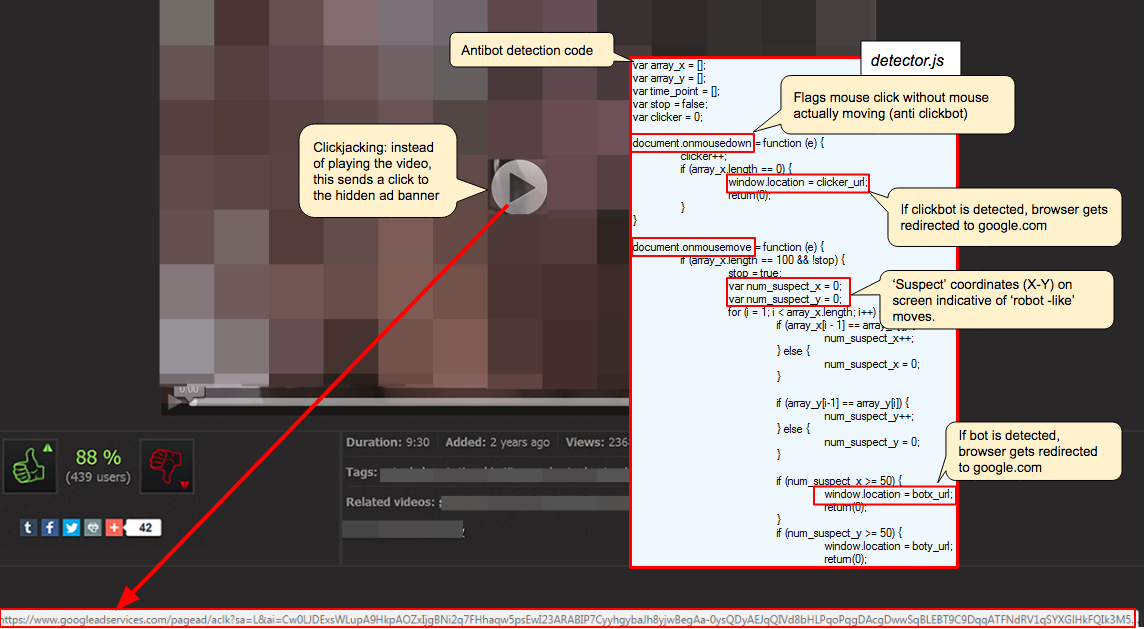 Over the past weeks, security researchers from Sucuri and Malwarebytes have discovered two campaigns that abuse hacked and fake websites to push Google ads and trick users into clicking these advertisments, for the crooks profits.
In both campaigns, which appear to be unrelated, the crooks abuse AdSense, Google's service that allows website owners to insert ads on their sites.
Hacking sites to inject overly aggressive ads
The first campaign was detected by security researchers from Sucuri, a company specialized in web security.
The company's experts were called in to investigate a series of hacked websites that showed giant ad panels on top of their content.
The owners of these sites had a hard time discovering how the ad panels appeared. According to Sucuri, attackers compromised the sites and either inserted the JavaScript code manually inside the website's source code or had altered core CMS files to load the JavaScrit code automatically.
These attacks didn't target...(continued)