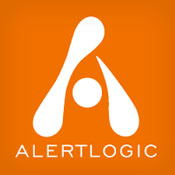 Industry News: Alert Logic Launches ActiveWatch Also: Latest from Intronis, Splunk, Novetta, Netwrix By Megan Goldschmidt, October 16, 2014. Follow Megan @ismg_press
Alert Logic launches ActiveWatch for Log Manager, a managed service that delivers analytics and monitoring of a company's log data, identifying potential security and compliance issues that could impact their organization.
ActiveWatch for Log Manager contains a correlation rules library that eliminates the job of creating and managing correlation rules. Scenario-based rules are continuously updated and fed into the solution by Alert Logic security and compliance experts. The service also includes threat intelligence and security content creation.
For more information, visit Alert Logic.
Intronis Unveils File Sync Solution
Intronis unveils Intronis ECHOshare, a file sync and share solution that's designed to enable channel partners to help small to medium-sized businesses securely access and collaborate on...(continued)