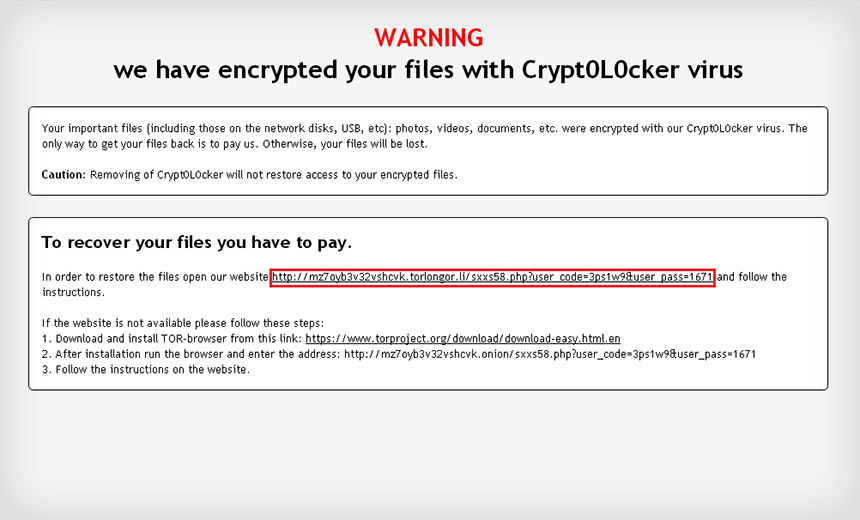 Anti-Malware , Fraud , Phishing
Ransomware Onslaught Continues: Old Foes, New Defenses Why CryptoLocker Won't Die, and Some Ransomware Attackers Double-Zip Mathew J. Schwartz (euroinfosec) • March 6, 2017 Crypt0L0cker ransom note
Ransomware variants never seem to die - only to get rewritten.
See Also: The Cost of Social Engineering: 3.1 Billion Reasons to Pay Attention
Indeed, the Crypt0L0cker ransomware - originally tied to the Gameover Zeus gang - has returned, researchers warn, and in some cases is digitally signed to make it appear legitimate. And various attack campaigns continue to spread other types of crypto-locking ransomware, for example fling Cerber and Sage Locker via emails sent from short-lived domain names.
Crypto-locking ransomware, which forcibly encrypts sensitive information on a system, then demands cryptocurrency for a promised decryption key, offers remote attackers a relatively low-cost, high-reward scheme, and they keep doubling down on related...(continued)