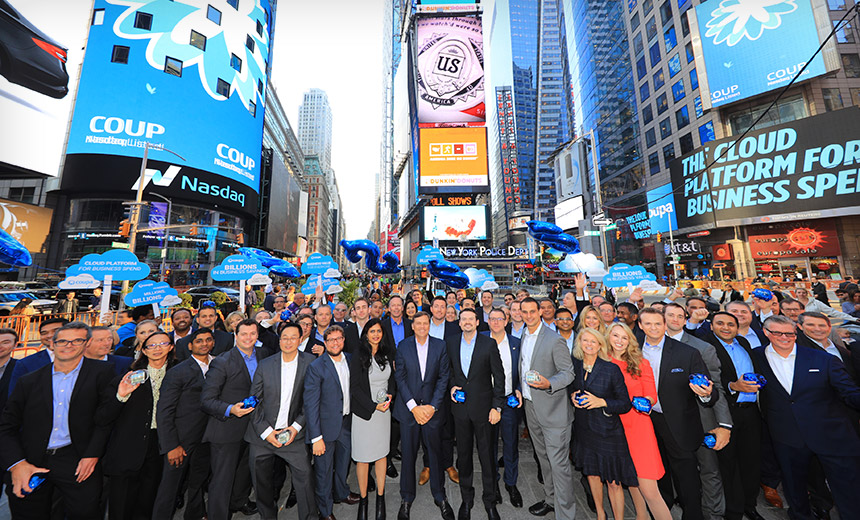 Business Continuity/Disaster Recovery , Data Breach , Fraud
Silicon Valley Firm Coupa Hit by W-2 Fraudsters Fraudsters Fake Out HR by Pretending to be the CEO as Related Attacks Continue Mathew J. Schwartz (euroinfosec) • March 23, 2017 Coupa employees pictured in Times Square on Oct. 6, 2016.
Silicon valley firm Coupa on March 6 fell victim to a phishing attack that resulted in sensitive details for all of its 2016 employees falling into a fraudster's hands.
See Also: Balancing Fraud Detection & the Consumer Banking Experience
The company is one of many that have been recently compromised by so-called W-2 attacks, which security experts say can only be reliably prevented by continuing to train their employees properly and regularly testing that training.
Coupa, based in San Mateo, California, provides cloud-based, spending-management software for businesses, and counts Caterpillar, NEC, Salesforce and Staples among its customers. The publicly traded company, which...(continued)