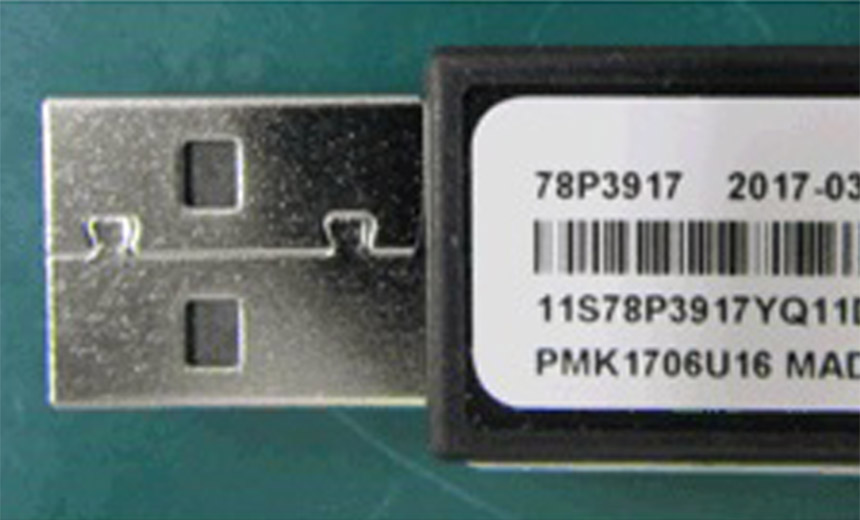 Anti-Malware , Storage , Technology
IBM Shipped Malware-Infected Flash Drives to Customers Security Alert Says Drives Contain Trojan Tied to Cybercriminals Mathew J. Schwartz (euroinfosec) • May 2, 2017
In a security alert, IBM is warning that it inadvertently shipped malware-infected USB flash drives to some of its storage hardware customers as well as to customers of some Lenovo-branded products.
See Also: Defend Against Spear Phishing: Encouraging Developments Gaining Momentum
A Trojan - known as Faedevour, Pondre and Reconyc - is present on USB flash drives that have been distributed to some users of IBM and Lenovo Storwize systems, which are virtualizing RAID computer data storage systems.
"IBM has detected that some USB flash drives containing the initialization tool shipped with the IBM Storwize V3500, V3700 and V5000 Gen 1 systems contain a file that has been infected with malicious code," IBM says in its alert.
The infected USB flash drives have the part...(continued)