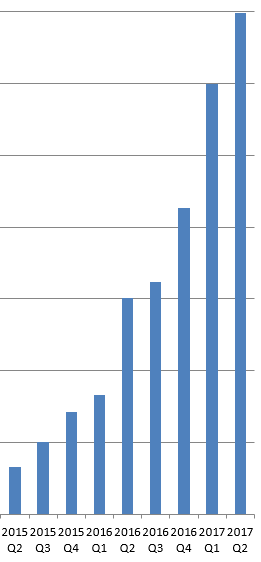 I am happy to report that the second quarter of 2017 was well over double that of Q2 last year, sales (bookings) was 232% compared to a year ago.
This marks our 17th-straight quarter of growth, driven by a continually increasing demand for our very effective new-school approach to security awareness training.
June was an all-time high month, and for the first time ever, we added more than 1,000 new customers in one month. Thank you and welcome to all our new customers!
Recent notable company milestones include:

We now have well over 11, 000 corporate customers on board
KnowBe4 moved from #38 to #6 in the Cyber Security 500
KnowBe4 was chosen as Tampa Bay's No.1 Midsize Best Place To Work 2017