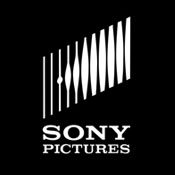 Hackers Threaten Sony Employees E-Mail to Studio Says Damage 'Only Small Part of Further Plan'
As Sony Pictures Entertainment continues to recover from a devastating cyber-attack, hackers have apparently threatened the companies and its employees in a new e-mail.
See Also: Security Alerts: Identifying Signals, Avoiding Noise
In the e-mail, which was obtained by entertainment publication Variety, an individual alleging to be the head of Guardians of Peace - the group claiming responsibility for the Sony hack - said the damage done so far is "only a small part of our further plan."
The e-mail demands that individuals respond to an e-mail address by writing their names to show solidarity with G.O.P.'s cause. "If you don't, not only you but your family will be in danger," the hacker threatened.
"Nobody can prevent us, but the only way is to follow our demand," according to the e-mail. "If you want to prevent us, make your company behave wisely."
After receiving the message,...(continued)