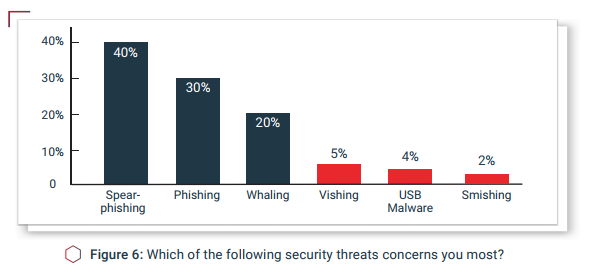 Our colleagues at Phishme released the results of their US Phishing Response Trends Report, which looked at the phishing response strategies of two hundred senior IT security decision-makers across a variety of large industries in the United States.
The report shows that businesses are still the most worried about and least prepared for phishing attacks. In fact, most organizations feel they have little, if any, expertise in anti-phishing and many feel their phishing incident response processes are weak.
Aside from mass-distributed general phishing campaigns, hackers continue to target key individuals in the finance or accounting departments through Business Email Compromise (BEC) scams or CEO email fraud.