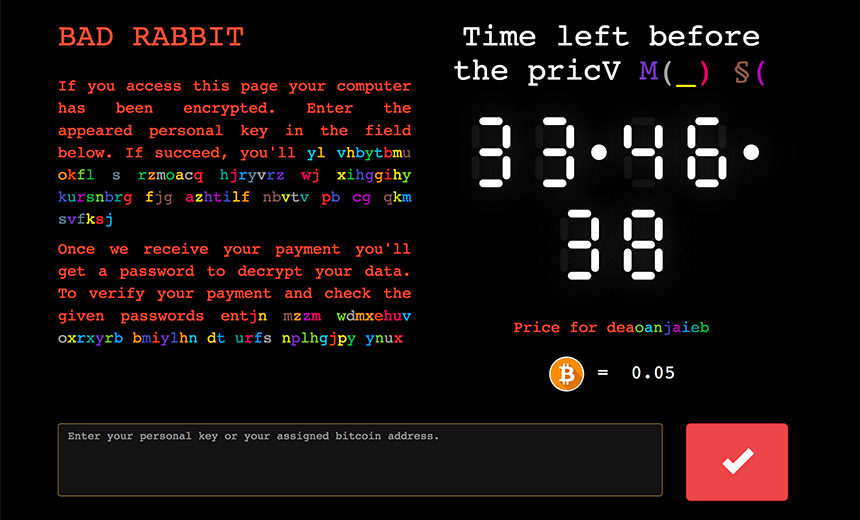 BadRabbit Ransomware Strikes Eastern Europe Russia and Ukraine Suffer Most Infections of New Crypto-Locking Ransomware Jeremy Kirk (jeremy_kirk) • October 25, 2017 BadRabbit's .onion site landing page, where victims go to pay a ransom. (Source: ESET)
As new ransomware called BadRabbit infects systems across Eastern Europe, cybersecurity experts are monitoring the outbreak, in part to see if it will match the disruption caused by this year's WannaCry and NotPetya ransomware campaigns.
See Also: Effective Cyber Threat Hunting Requires an Actor and Incident Centric Approach
BadRabbit, which encrypts files on hard drives and asks for a ransom, has so far hampered the subway system in Ukraine's capital city of Kiev as well as the country's Odessa International Airport, which said on Tuesday it had been "attacked by hackers."
Moscow-based cybersecurity firm Group-IB says that a number of major media companies in Russia were affected. The U.S. Computer Emergency Readiness Team...(continued)