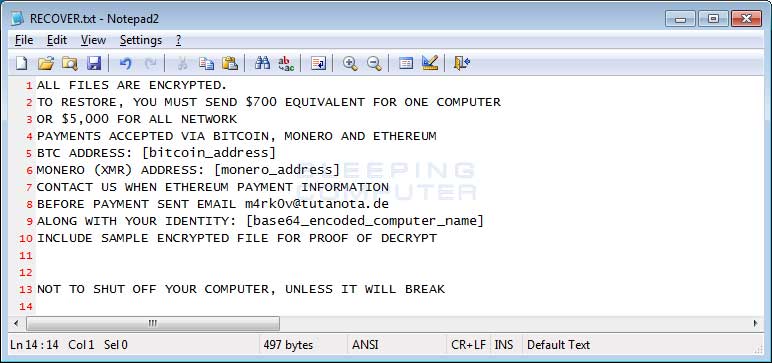 Another week when only small variants were released. Hopefully this downward trend is a slowdown in ransomware distribution. This biggest news was that the HC7 ransomwareaccepted Ethereum as a ransom payment. This is the first time this digital currency has been used with ransomware.
Contributors and those who provided new ransomware information and stories this week include: @Seifreed, @FourOctets, @fwosar, @campuscodi, @DanielGallagher, @malwareforme, @BleepinComputer, @demonslay335, @malwrhunterteam, @struppigel, @PolarToffee, @hexwaxwing, @jorntvdw, @LawrenceAbrams.
January 8th 2018
Karsten Hahndiscovereda new HiddenTearvariant called KoreanLockerthat appends the .locked extension.
Karsten Hahndiscovered a new NSFWJigsaw Ransomwarevariant.
Karsten Hahndiscovered a new HiddenTear variant called Krypton Ransomware. This ransomware is a test version and will append the extension.kryptonite and drop a ransom note named KRYPTON_RANSOMWARE.txt. Requires the folder: \Desktop\...(continued)