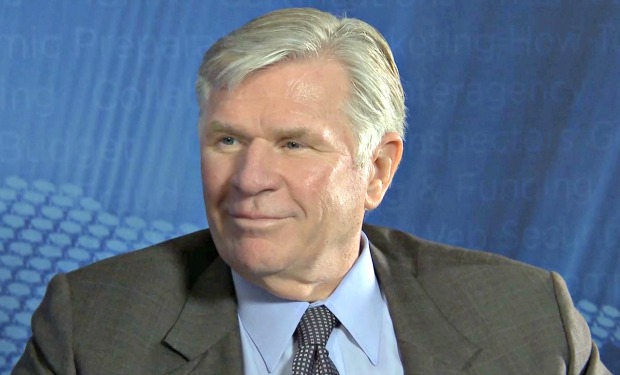 Raduege: Why New Cyber Agency Matters Ex-DISA Director on Cyber Threat Intelligence Integration Center By Eric Chabrow, February 12, 2015.
Harry Raduege
A new federal cyberthreat intelligence center could help the government build more resilient networks and better identify cyber-attackers that could lead to arrests and punishments, a former top Defense Department IT executive says.
"Those three areas could really go a long way in providing much-needed deterrence to bad cyber-activity on the networks today," says Harry Raduege, a retired Air Force lieutenant general who was the longest serving director of the Defense Information Systems Agency.
Raduege, in an interview with Information Security Media Group, praises the Obama administration's standing up of the Cyber Threat Intelligence Integration Center, announced Feb. 10. The center, known as CTIIC (pronounced see-tick), would cull cyberthreat intelligence from other government agencies to try to identify rapidly...(continued)