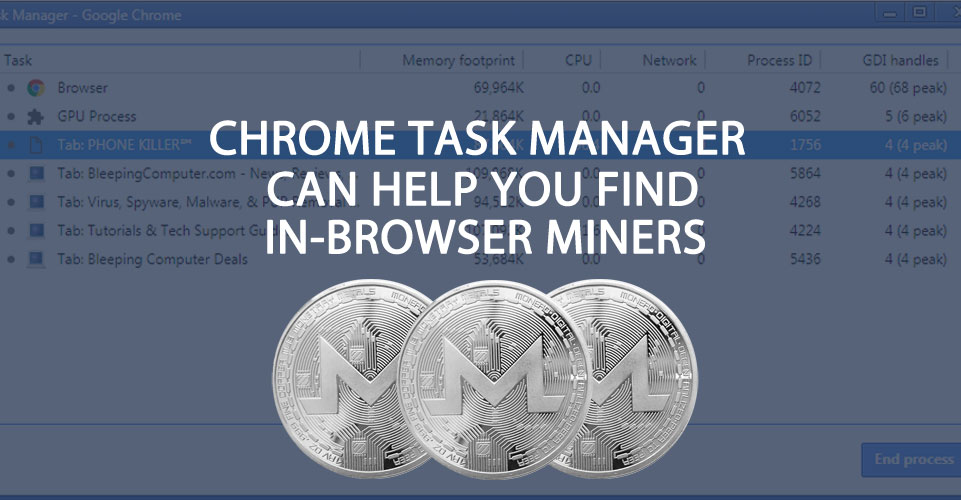 The use of browsers to mine for digital currency is becoming a major problem. With more and more sites incorporating in-browser mining scripts such as CoinHive and web extensions injecting them into web pages, people will continue to be affected by this attack.
When a browser is used for in-browser mining, the computer's CPU will be used to mine for digital currency such as Monero. This causes your CPU to run at high temperatures for extended periods of time, which could cause damage to the CPU.
Unfortunately, you may not even notice that your browser and computer is being used this way until your computer becomes slower, starts to freeze, or even shuts down from overheating. If you went into the Windows task manager, you may notice that Chrome is using an unusual amount of the CPU.
While this indicates that Chrome is acting strange, it does not provide any information to determine what extension or tab is utilizing all of the CPU in Chrome. Thankfully, Chrome includes a...(continued)