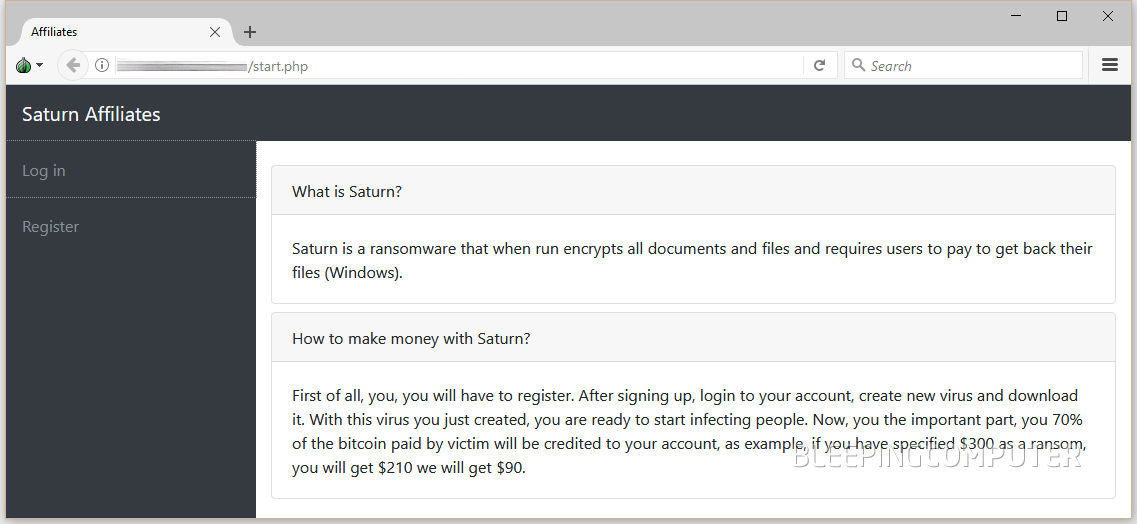 The authors of the newly-discovered Saturn ransomware are allowing anyone to become a ransomware distributor for free via a newly launched Ransomware-as-a-Service (RaaS) affiliate program.
The entire idea of this new RaaS portal is to allow easy access to a weaponized version of the new Saturn ransomware.
All that wannabe ransomware distributors have to do is to sign up on this new portal hosted on the Dark Web, get a copy of the Saturn ransomware, and start spreading it around.
Other previous RaaS portals that Bleeping Computer has analyzed in the past usually required users to pay an upfront sum before accessing a weaponized version of the ransomware binary. The Saturn RaaS is taking a whole new approach to the RaaS business model by putting the weaponized ransomware binary into anyone's hands from the get-go, with no upfront money.
Affiliates stand to make 70% of the ransom payments
Users who generate one such file —called stub in the Saturn RaaS interface— must then...(continued)