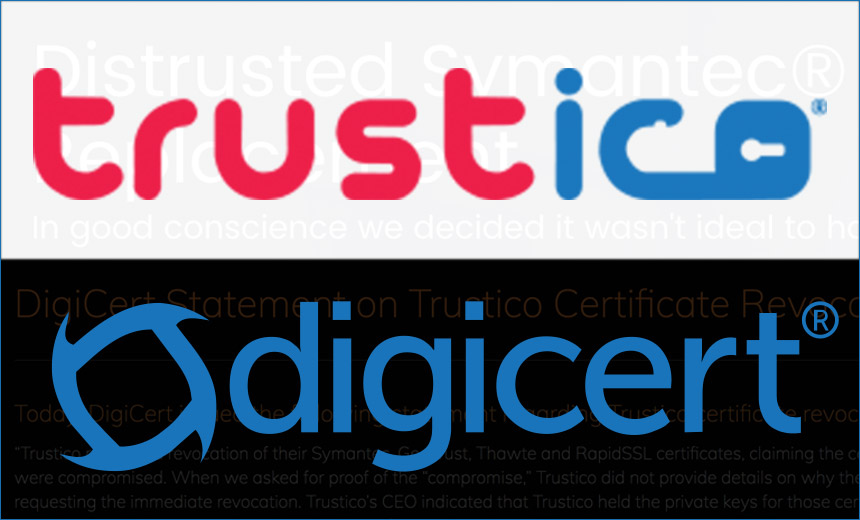 Cybersecurity , Data Loss , Encryption
Leak of 23,000 Private Keys Triggers Security Scramble Digital Certificate Revocation Blame Game: Trustico Swaps Blows With DigiCert Jeremy Kirk (jeremy_kirk) • March 1, 2018
Digital certificate reseller Trustico is sparring with certificate authority DigiCert, which recently took over Symantec's digital certificate business, over a serious security incident.
See Also: Ransomware: The Look at Future Trends
In dueling press releases, both companies accuse the other of unorthodox procedures regarding 23,000 digital certificates issued by Trustico. The private keys of those certificates have been leaked.
Digital security certificates create an encrypted connection using public key cryptography, typically indicated by "https" and a padlock appearing in the URL window of a browser. Browsing traffic can be intercepted but if the data traffic is encrypted, it can't be read.
Trustico isn't saying how the 23,000 certificates may have been...(continued)