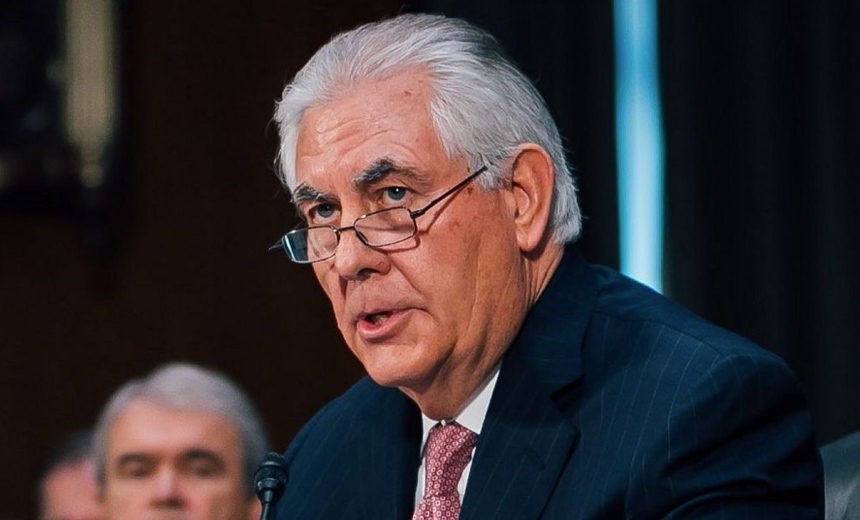 Cybercrime , Fraud , Social Engineering
State Department Spends $0 of Anti-Propaganda Allocation Congress Has Allocated $120 Million Since 2016 to Combat Foreign Campaigns Mathew J. Schwartz (euroinfosec) • March 12, 2018 U.S. Secretary of State Rex Tillerson (Photo: White House)
Election hacking: Good luck stopping it if you don't try to block it.
See Also: Addressing the Identity Risk Factor in the Age of 'Need It Now'
To the surprise of many, including multiple U.S. lawmakers, $120 million budgeted by Congress since late 2016 to help the State Department fight attempts by foreign governments to meddle in U.S. political affairs hasn't been spent.
Not even a dime.
The money was intended to be used to counter propaganda and disinformation efforts by the likes of the Chinese and Russian governments.
Meanwhile, such efforts continue unabated, national security leaders continue to warn Congress and mid-term U.S. elections are now only eight months away with primaries...(continued)