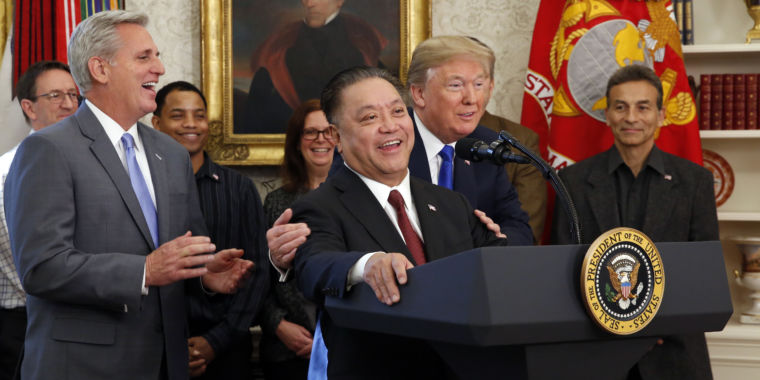 Enlarge / U.S. President Donald Trump hugs Broadcom CEO Hock Tan as Tan announces the repatriation of his company's headquarters to the United States from Singapore during a ceremony in the Oval Office of the White House on November 2, 2017 in Washington, DC. Martin H. Simon - Pool/Getty Images
On Monday evening, President Donald Trump officially blocked Broadcom's efforts to purchase Qualcomm. He issued an executive order saying that there is "credible evidence" to suggest that the deal "threatens to impair the national security of the United States."
Had the proposed deal gone through, it would have allowed the Singapore-based Broadcom to purchase the San Diego-based Qualcomm for $117 billion. The hostile takeover also would have been the biggest deal in the history of the tech industry.
The order, which did not fully explain on what basis the president made this assessment, suggests that the Trump administration is willing to protect American companies against foreign...(continued)