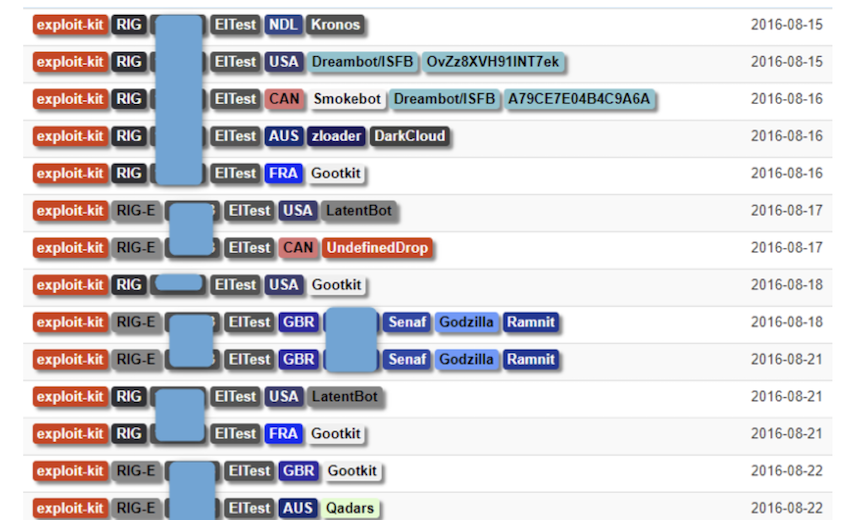 Anti-Malware , Cybercrime , Endpoint Security
Huge Malware Distribution Network Crippled 'EITest' Shuffled as Many as 2 Million Users a Day to Malware Jeremy Kirk (jeremy_kirk) • April 16, 2018 The distribution network EITest provided traffic to a variety malicious campaigns. (Source: Proofpoint)
Security researchers are claiming at least a temporary victory over an enormously productive malware distribution scheme that shuffled as many as 2 million users a day from legitimate websites to malware.
See Also: Addressing the Identity Risk Factor in the Age of 'Need It Now'
The networked, dubbed EITest, leveraged compromised websites to direct users to ransomware, tech support schemes and exploit kits. EITest, noticed as far back as 2011, had been dubbed the "king of traffic distribution."
Malware researcher Kafeine, who works for Proofpoint, writes that users who encountered a website tampered with by EITest are now being redirected to a sinkhole set up by researchers....(continued)