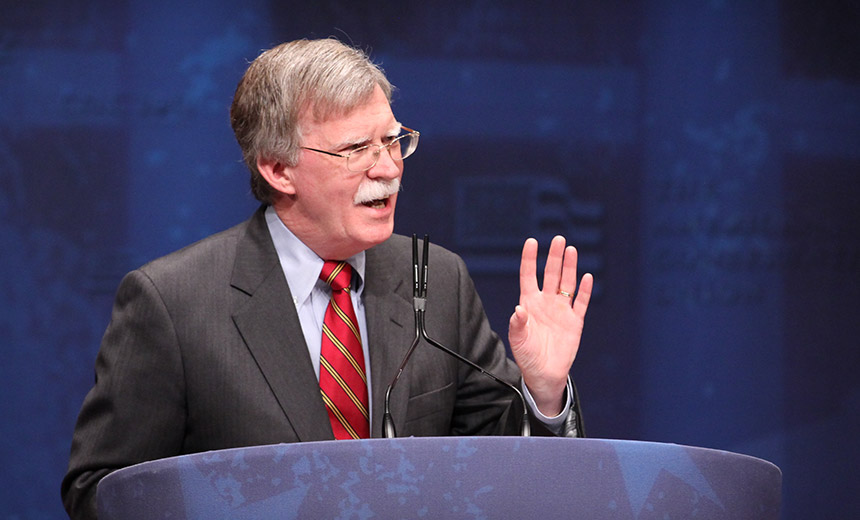 Cybersecurity , Cyberwarfare / Nation-state attacks , Fraud Management, Cybercrime
White House Axes Top Cybersecurity Job Critics Say Cybersecurity Demands Greater Prominence in Federal Government Mathew J. Schwartz (euroinfosec) • May 16, 2018 White House national security adviser John Bolton, pictured, has been strongly criticized for eliminating the White House cybersecurity coordinator role. (Photo: Mark Taylor)
The Trump administration has eliminated the top cybersecurity coordinator role in the White House. The decision has earned a sharp rebuke from information security experts, lawmakers and former government officials.
See Also: IoT is Happening Now: Are You Prepared?
But the move doesn't come as a surprise, following Politico reporting last week that John Bolton, Trump's new national security adviser, had been pushing for the role to be eliminated as part of a bid to consolidate his power (see White House Might Eliminate Cyber Coordinator Role).
"It's a...(continued)