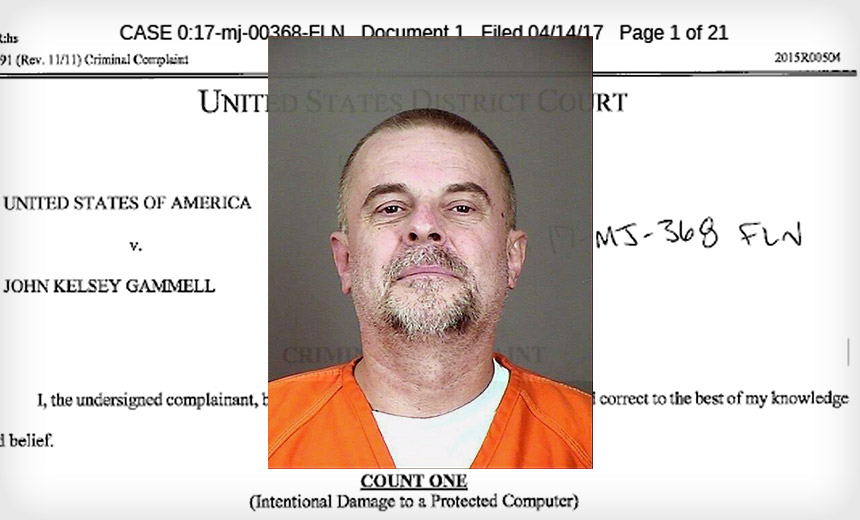 DDoS Attacker Receives 15-Year Sentence Convicted Felon John Gammell Pleaded Guilty to Disruptions, Possessing Firearms Mathew J. Schwartz (euroinfosec) • May 21, 2018 John Kelsey Gammell has been sentenced to 180 months in prison for launching DDoS attacks and illegally possessing firearms. (Photo: Sherburne County Sheriff's Office)
A New Mexico man has been sentenced to serve 15 years in prison for launching distributed denial-of-service attacks against prior employers, business competitors and police, as well as for being a convicted felon in possession of firearms.
See Also: Why is the CISO Role the Most Difficult Job in the World?
John Kelsey Gammell, 55, was sentenced on Thursday by U.S. District Judge Wilhelmina M. Wright in Minnesota. On Jan. 17, Gammell had pleaded guilty to one count of conspiracy to cause intentional damage to a protected computer and two counts of being a felon in possession of a firearm (see DDoS Attacker Targeted Banks, Police, Former...(continued)