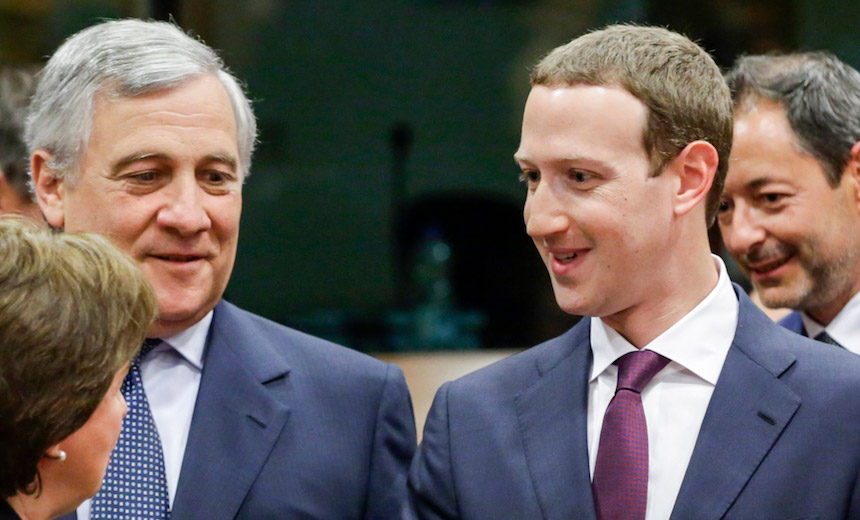 Mark Zuckerberg's European Appearance: Thumbs Down Awkward Questioning Format Gives Facebook CEO Room To Wriggle Away Jeremy Kirk (jeremy_kirk) • May 23, 2018 European Parliament President Antonio Tajani answers media questions with Facebook CEO Mark Zuckerberg. (Photo: European Parliament)
European parliamentarians finally had their opportunity on Tuesday to ask Facebook CEO Mark Zuckerberg questions about the social network's data handling and privacy practices.
See Also: Why is the CISO Role the Most Difficult Job in the World?
But the session in Brussels, which lasted roughly 90 minutes, turned into a somewhat frustrating flop. Zuckerberg, who first resisted but eventually appeared before Congress last month, had previously avoided testifying in Europe.
"Whether it's fake news, foreign interference in elections or developers misusing people's information, we didn't take a broad enough view of our responsibilities."
By all measures, European lawmakers asked tough...(continued)