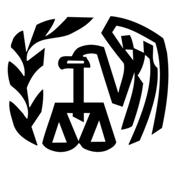 IRS Authentication Method Criticized Breach Probe Widens; Russian Gangs Suspected
The method the Internal Revenue Service used to authenticate users, which failed to keep sophisticated hackers from breaching a taxpayer-facing system, has been widely criticized by cybersecurity experts.
The IRS used knowledge-based authentication, or KBA, to authenticate the identity of users who accessed its "Get Transcript" application, which the agency earlier this week revealed was breached, exposing the records of more than 100,000 taxpayers (see IRS: 100,000 Taxpayer Accounts Breached).
Although the IRS has not identified who breached the system, several media outlets, citing anonymous sources, have reported that the hackers were likely part of a Russian criminal gang. The FBI is joining the IRS's criminal division and the Treasury Department's inspector general for tax administration in investigating the breach, according to news reports.
The IRS says it employed a dynamic...(continued)