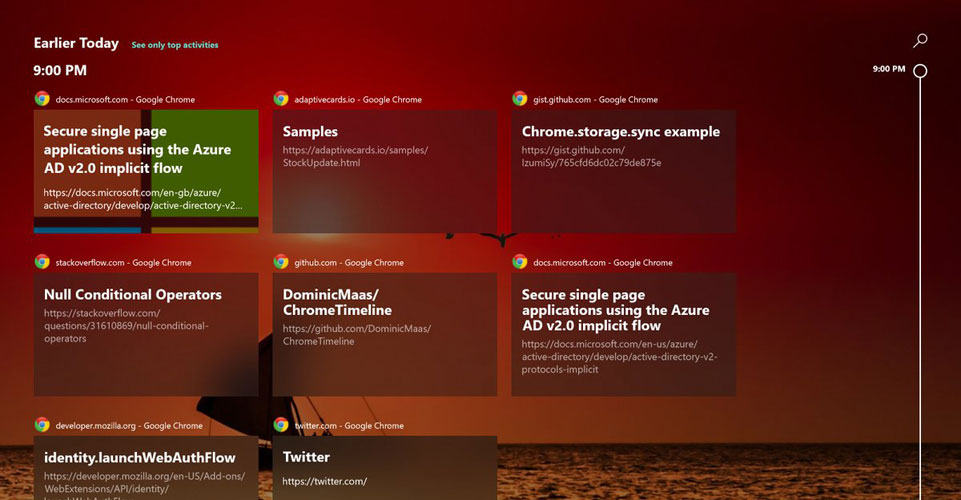 The Windows 10 Timeline feature allows a user to see a historical view of sites that were visited and files that have been opened. Unfortunately, this feature currently only supports sites that you visitedusing Microsoft Edge.
When UWP app developerDominic Maasswitched from Edge to Chrome because of a lack of support for an applicationhe used, he decided to create a Chrome extension that would provide activity synchronization between Chrome and the Windows 10 Timeline. His Chrome extension is called "Windows Timeline for Chrome" nd will send sites that are visited in Chrome as activities to the user's Microsoft Graph.
This allows these visited sites to appear in the Windows 10 timeline for the user as can be seen below.
To use the extension a user will login with their Microsoft account and allow the application to access certain data on the user's Microsoft Graph. This allows the extension to send updates to the Timeline when a user visits web sites using Chrome.
As the...(continued)