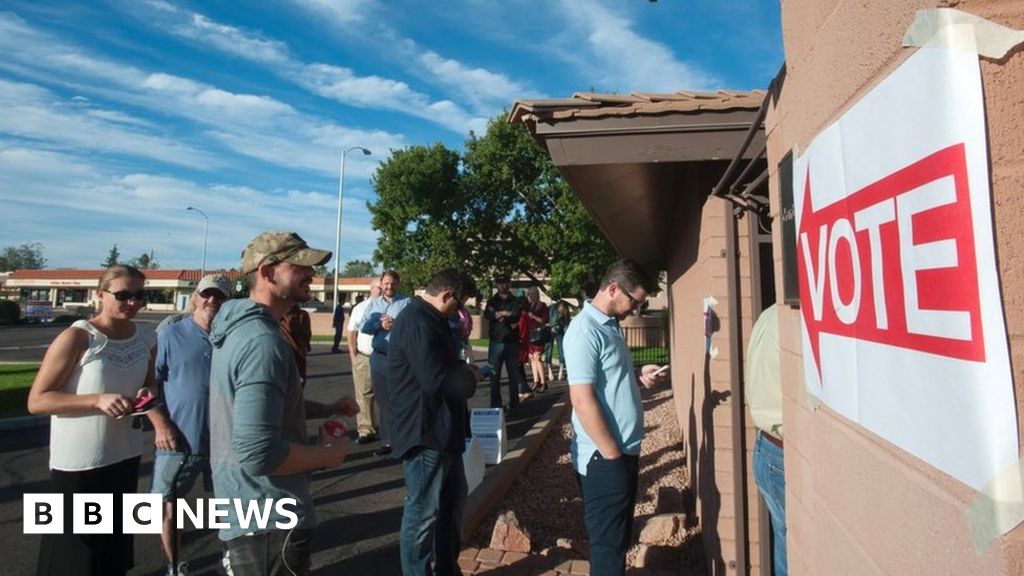 Image copyright AFP Image caption The US mid-term elections will take place on 6 November
At least three congressional candidates have been targeted by hackers ahead of the US mid-term elections, according to Microsoft.
Tom Burt, an executive at the firm, made the revelation during a security conference panel in Colorado.
The three candidates appear to have been targeted by phishing attacks, he told the audience.
One cybersecurity expert said the hacking was probably an attempt to "undermine the democratic process".
US voters will go to the polls on 6 November to elect a swathe of new members of Congress, senators and state governors.
Phishing attacks
The tech giant discovered the apparent foul play after checking fake Microsoft web domains that had been associated with espionage in 2016.
A group exploiting the domains is known by many as "Fancy bear" but has been dubbed "Strontium" by Microsoft.
Some cybersecurity firms, including SecureWorks and Mandiant, believe the...(continued)