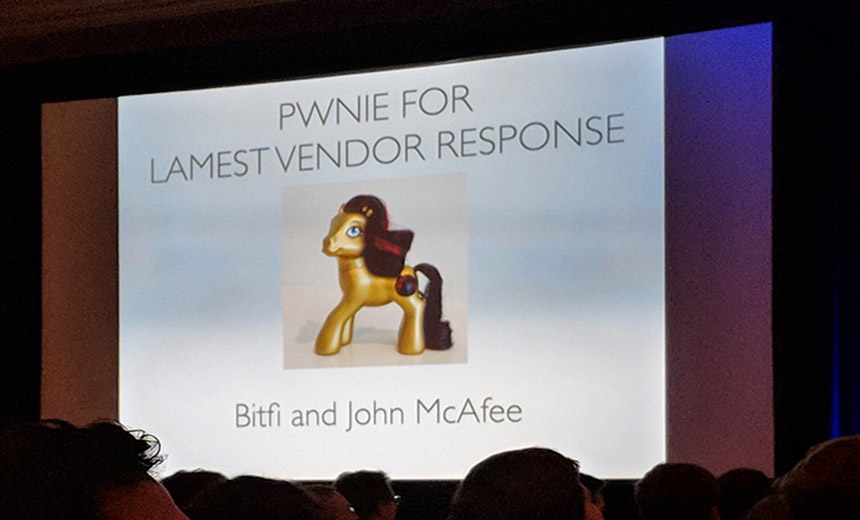 Cybersecurity , Data Breach , Data Loss
Bitfi Gets Pwnies Award for 'Lamest Vendor Response' How John McAfee's Cryptocurrency Hardware Wallet and Company Fell Short Mathew J. Schwartz (euroinfosec) • August 9, 2018 Photo: Neha Narula
Hubris has a new name: Bitfi.
See Also: Threat Intelligence - Hype or Hope?
The cryptocurrency wallet-building company, backed by technology eccentric John McAfee, stormed to an apparently easy win on Wednesday at the annual Pwnie Awards, taking the not-so-coveted, spray-painted "My Little Pony" figurine for "Lamest Vendor Response."
Held annually at the Black Hat conference in Las Vegas, the Pwnie Awards are devoted to "celebrating and making fun of the achievements and failures of security researchers and the wider security community" (see 'Epic Fail': OPM Bests Ashley Madison).
Enter Bifti. First announced on June 19, with a shipping date of June 27, Bitfi says its cryptocurrency wallet is "the result of years of painstaking research...(continued)