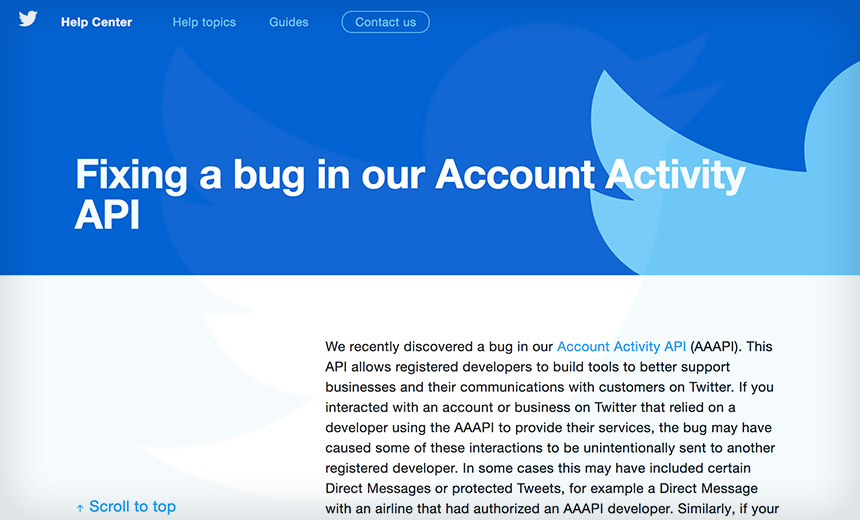 Data Loss , Governance , Privacy
Twitter Bug Sent Direct Messages to External Developers More Than 3 Million Users' DMs Leaked to Third Parties Jeremy Kirk (jeremy_kirk) • September 24, 2018
Heads-up to any Twitter user who sent a rant-filled message to an airline or other organization following poor customer service: The message may have not only gone to the intended recipient.
See Also: Live Webinar | Don't Break the Bank: Achieve Compliance Quickly and at Scale
Twitter is warning users that it has now fixed a flaw that sometimes sent direct messages meant for one account to other, external developers. It says the bug existed for 16 months - from May 2017 until it was fixed on Sept. 10.
The flaw affected less than 1 percent of users, Twitters says. For the second quarter of this year, Twitter reported in its financial results that it had 335 million active monthly users, which would mean that the count of affected users would number more than 3 million.
"We're very...(continued)