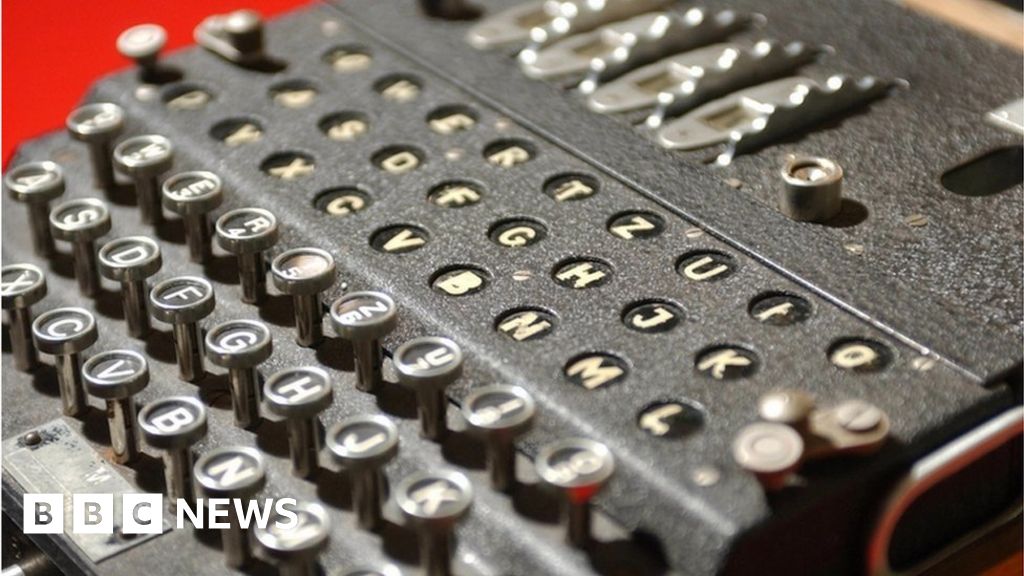 Image copyright AFP Image caption The Enigma machine scrambled messages to make them much harder to decipher
Computer historians have staged a re-enactment of World War Two code-cracking at Bletchley Park.
A replica code-breaking computer called a Bombe was used to decipher a message scrambled by an Enigma machine.
Held at the National Museum of Computing (TNMOC), the event honoured Polish help with wartime code-cracking.
Ruth Bourne, a former wartime code-cracker who worked at Bletchley and used the original Bombes, oversaw the modern effort.
Broken message
Enigma machines were used extensively by the German army and navy during World War Two. This prompted a massive effort by the Allies to crack the complex method they employed to scramble messages.
That effort was co-ordinated via Bletchley Park and resulted in the creation of the Bombe, said Paul Kellar who helps to keep a replica machine running at the museum. Renowned mathematician Alan Turing was instrumental in the...(continued)