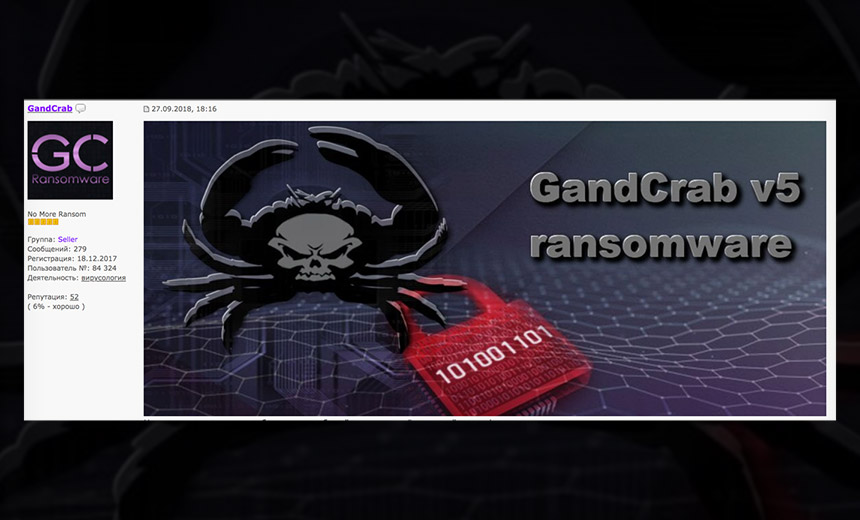 Anti-Malware , Cybercrime , Cybercrime as-a-service
GandCrab Ransomware Partners With Crypter Service Gang's Cult Status and Marketing Savvy Belies Shoddy Attack Code, McAfee Says Mathew J. Schwartz (euroinfosec) • October 11, 2018 GandCrab ransomware version 5 debuted in late September. (Source: McAfee)
The notorious GandCrab ransomware gang in recent weeks released version 5 of its crypto-locking malware. Security researchers say that new "ransomware as a service" affiliates have been lining up to use the latest strain, returning a cut of their profits to the GandCrab developers.
See Also: SIEM & Security Analytics: What's On the Horizon?
The debut of the latest version of GandCrab is a reminder that while ransomware's popularity may have declined over the past year, it continues to be a source of cybercrime profit for many individuals and gangs, sometimes via very targeted attacks (see Ransomware Crypto-Locks Port of San Diego IT Systems).
The GandCrab crew also...(continued)