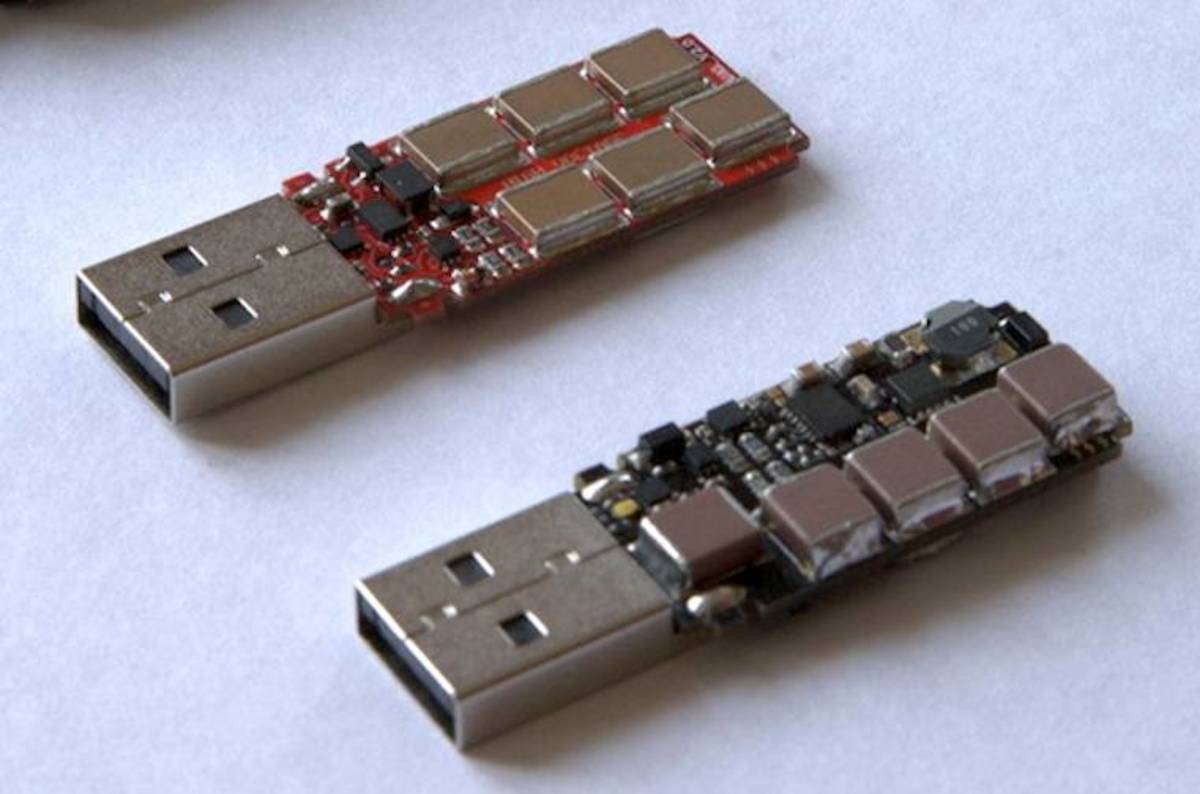 Vid An internet mischief maker has built a USB stick that delivers dangerous 220-volt shocks to PCs, destroying them in the process.
The USB Killer is the second iteration of a laptop-wrecking device crafted by a Linux and infosec techie nicknamed Dark Purple. The first version of the PC-zapping hardware emerged in March, and pumped 110 volts of anarchic fun across motherboards.
"The device performs only one function: the destruction of computers," the Purple one wrote in a Russian-language blog post this month.
"But let's not limit it to computers. The device is able to incapacitate almost any equipment with a USB host interface. The main feature of the new version of the device is the doubled output voltage, which is 220 volts (strictly speaking, minus 220)."
The USB zapper looks like any conventional USB stick.
The Russian tinkerer says it uses a voltage converter that charges a capacitor to 220V when plugged into a machine, drawing the power needed to do this from...(continued)