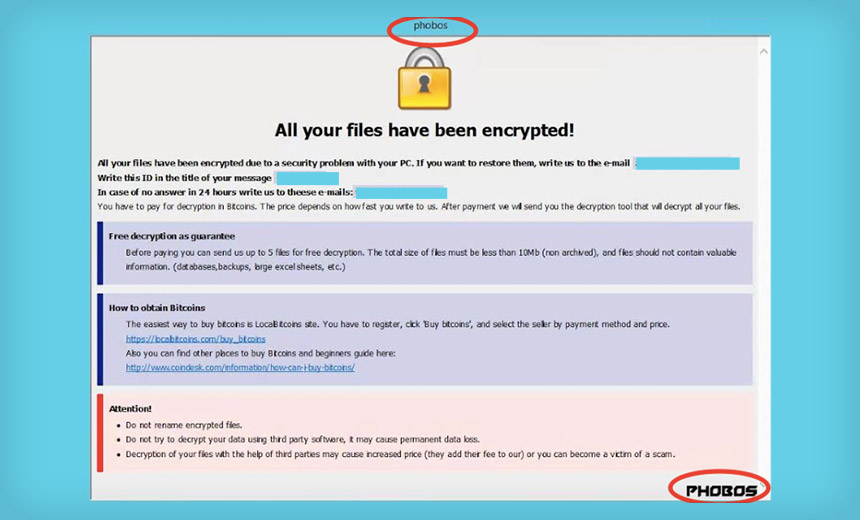 Cybercrime , Endpoint Security , Fraud Management & Cybercrime
Dharma Gang Pushes Phobos Crypto-Locking Ransomware Also, Adware Installers Sneak STOP Ransomware Onto Systems Mathew J. Schwartz (euroinfosec) • January 22, 2019 Ransom note dropped by Phobos crypto-locking ransomware (Source: Coveware)
New strains of ransomware are being distributed by attackers who gain remote access to organizations' networks, as well as via sites that share cracked versions of commercial software.
See Also: Webinar | How to Maximize Cybersecurity Risk Ratings in 2019
In particular, attackers are using easily available lists of stolen or hacked remote desktop protocol credentials to remotely access enterprise networks and infect PCs, network shares and virtual drives with Phobos ransomware, security researchers warn. In addition, a new strain of STOP ransomware continues to be distributed via adware bundles available from multiple "cracked software" sites.
Reports into the new...(continued)