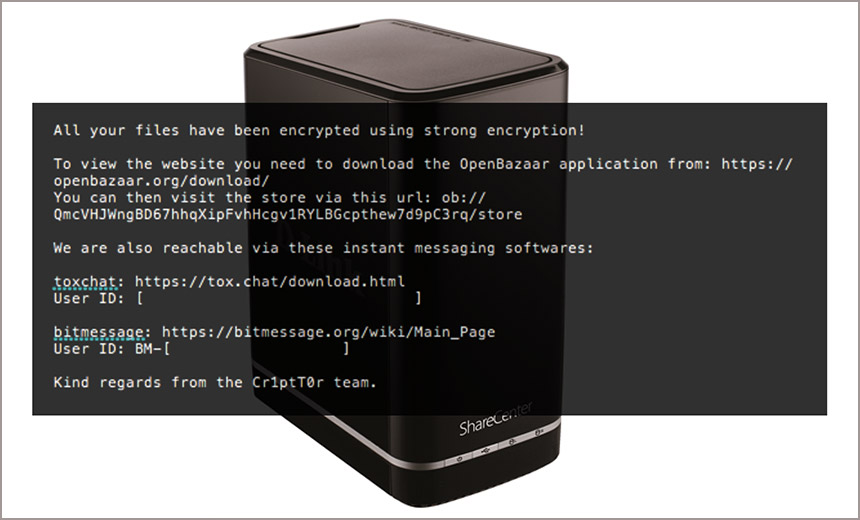 Cover Your NAS Against Nasty Cr1ptT0r Ransomware Crypto-Locking Extortion Targets Internet-Exposed D-Link Devices Mathew J. Schwartz (euroinfosec) • March 15, 2019 Internet-connected D-Link devices, including network-attached-storage enclosures, are being crypto-locked by Cr1ptT0r ransomware. (Sources: Coveware, D-Link)
Criminals wielding a new strain of ransomware called Cr1ptT0r are targeting network-attached storage users.
See Also: Live Webinar | Key Trends in Payments Intelligence - Machine Learning for Fraud Prevention
The NAS-targeting ransomware campaign was first discovered in February after owners of D-Link DNS-320 network storage enclosures took to the forums of Bleeping Computer to report that their devices had been crypto-locked.
As the publication reported, while D-Link still supports the two-bay NAS product, the vendor last issued a firmware update in 2016 to fix a known security flaw. Older versions of the firmware have a hard-coded backdoor attackers...(continued)