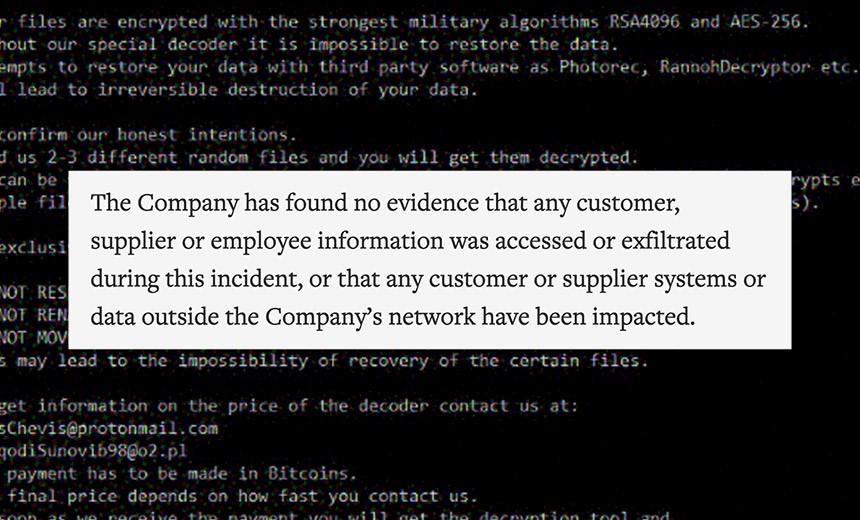 LockerGoga Ransomware Suspected in Two More Attacks Chemical Manufacturers Hexion and Momentive Still Recovering from Cyberattacks Scott Ferguson • March 25, 2019
A pair of U.S. chemical manufacturing companies have reportedly been struck by the LockerGoga ransomware over the past month and continue to recover from the same cyberattack that took down part of Aluminum giant Norsk Hydro last week.
See Also: Webinar | Beyond Managed Security Services: SOC-as-a-Service for Financial Institutions
The attacks against Hexion and Momentive started on March 12, according to Vice Motherboard, which first reported the two incidents on Friday. The report cites an internal company email, which explained that some of the company's files had been encrypted during a cyberattack.
The two companies, which share a common owner in Apollo Management Holdings, each issued similar press releases on Friday , citing "a recent network security incident that prevented access to certain systems...(continued)