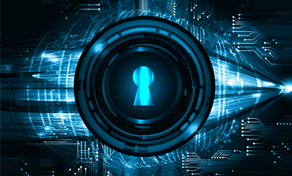 A decryptor for the Hacked Ransomwarewas released today by Emsisoft that allows victims to recover their files for free. This ransomwarewas active in 2017 and targeted English, Turkish, Spanish, and Italian users.
I discovered the Hacked Ransomware in 2017 and while it was not heavily distributed, it did infect numerous victims. When installed, it would display a fake Windows Update screen, while encrypting a victim's files and appending the .hacked extension to file names.
At the time it was discovered, though, a weakness could not be discovered in the ransomware'sencryption scheme and users had to pay for decryption, recover from backups, or simply live without their files. Fast forward a year and half later and Michael Gillespiehas discovered a weakness that allowed him to create a decryptorso that victims can recover their files for free.
This is also a perfect example of why all victims who do not have a working backup and decide not to pay a ransom should always save...(continued)