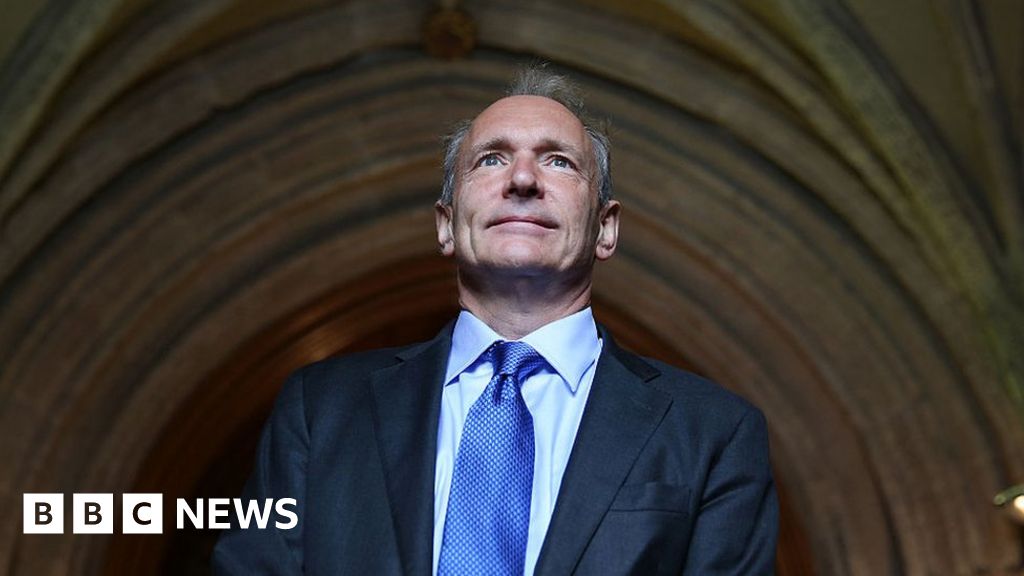 Image copyright Peter Macdiarmid Image caption Web pioneer Sir Tim Berners-Lee has warned about the possible consequences of copyright changes
The European Parliament has backed controversial copyright laws critics say could change the nature of the net.
The new rules include holding technology companies responsible for material posted without proper copyright permission.
Many musicians and creators say the new rules will compensate artists fairly - but others say they will destroy user-generated content.
The Copyright Directive was backed by 348 MEPs, with 278 against.
The laws on copyright were last amended in 2001.
It has taken several revisions for the current legislation to reach its final form.
It is now up to member states to approve the decision. If they do, they will have two years to implement it once it is officially published.
The two clauses causing the most controversy are known as Article 11 and Article 13.
Article 11 states that search engines and news aggregate...(continued)