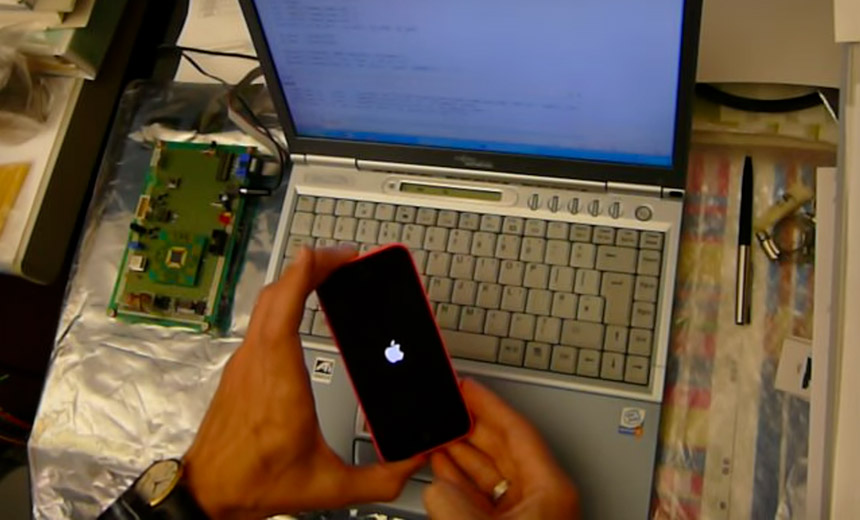 Forensics , Mobility , Technology
Could FBI Have Cracked Shooter's iPhone for Less Than $100? Researcher Demonstrates Technique, Acknowledges It Could Have Destroyed Device's Data Jeremy Kirk (jeremy_kirk) • September 20, 2016 Sergei Skorobogatov demonstrates his "chip off" procedure. (Source: Youtube)
A UK-based security researcher has taken the FBI to task, showing how the law enforcement agency could have cracked the San Bernardino terrorist's iPhone using a delicate, $100 operation that enables unlimited passcode guesses.
See Also: 2016 Annual Worldwide Infrastructure Security Update
Sergei Skorobogatov, a senior research associate in the security group at the University of Cambridge's computer laboratory, released an academic paper and video showing how he accomplished what's called NAND mirroring. The technique, also referred to as "chip off," allows all four-digit passcodes to be guessed in around 40 hours.
The procedure can be used against older iPhones that...(continued)