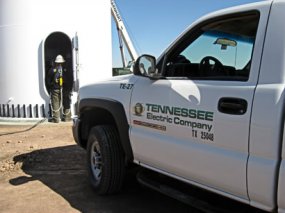 Tenn. Firm Sues Bank Over $327K Cyberheist
Brian Krebs wrote: "Anindustrial maintenance and construction firmin Tennessee that was hit by a $327,000 cyberheist is suing its financial institution to recover the stolen funds, charging the bankwith negligence and breach of contract.Court-watchers say the lawsuit — if it proceeds to trial — could make it easier and cheaper for cyberheist victims to recover losses.
"In May, 2012, Kingsport, Tenn.-basedTennessee Electric Company Inc.(nowTEC Industrial) was the target of a corporate account takeover that saw cyber thieves use a network of more than four dozenmoney mulesto siphon $327,804 out of the company's accounts atTriSummit Bank.
"TriSummit was able toclaw back roughly $135,000of those unauthorized transfers, leaving Tennessee Electric with a loss of $192,656. Earlier this month, the company sued TriSummit in state court, alleging negligence, breach of contract, gross negligence and fraudulent concealment.
"This lawsuit,...(continued)