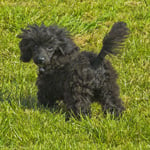 Top 5 reasons to deploy VMware with Tegile
Analysis Mozilla will ditch support for the insecure SSL 3.0 from Firefox next month, following the discovery of a design flaw in the protocol that allows hackers to hijack victims' online accounts.
SSL v3 will be disabled by default in Firefox 34, due to be released on 25 November. Security experts are unanimous that sysadmins and programmers should drop support for the obsolete encryption tech from servers and applications, but split on the seriousness of the bug.
As we first warned this week, the so-called POODLE vulnerability lies in the still widely used encryption protocol SSL 3.0. Software should be using TLS 1.2 by now for secure and encrypted HTTPS connections.
POODLE, in common with the 2011 BEAST attack, allows a man-in-the-middle eavesdropper to extract session cookies from SSL sessions by forcing the victim's browser into making many thousands of similar requests, giving up clues about the encrypted secrets in the...(continued)