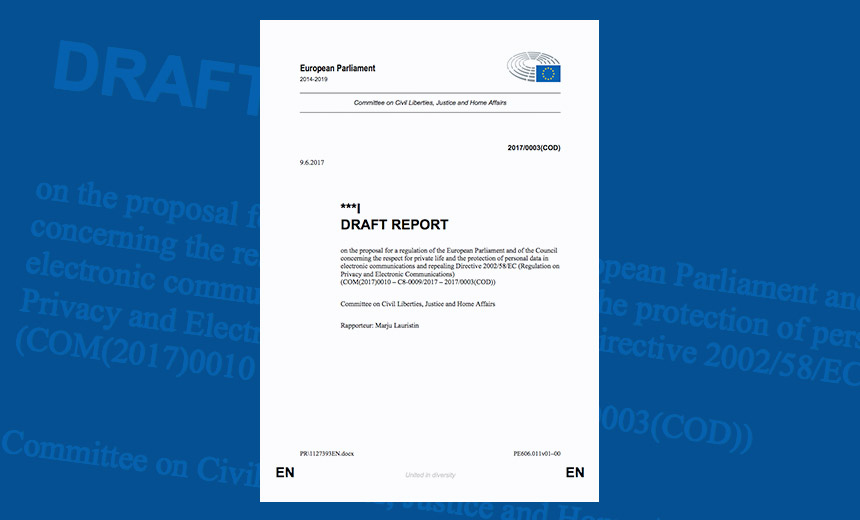 Encryption , Privacy , Technology
Crypto in Europe: Battle Lines Drawn EU Seeks Mandatory End-to-End Encrypted Communications Mathew J. Schwartz (euroinfosec) • June 21, 2017
The EU wants messaging systems - including apps such as Facebook Messenger, Telegram and WhatsApp - to have mandatory end-to-end encryption, and to prohibit any attempt by governments to create backdoors in such messaging systems.
See Also: Effective Cyber Threat Hunting Requires an Actor and Incident Centric Approach
Those proposals are part of a number of changes being put forward to update a 2002 EU electronic privacy directive, transforming it into a regulation that would take effect at the same time as the EU General Data Protection Regulation in May 2018.
Officials say the timing is not coincidence, and that the changes are meant to modernize EU e-privacy rights, in line with the stronger data privacy protections guaranteed by GDPR.
The e-privacy change from being a directive to a...(continued)