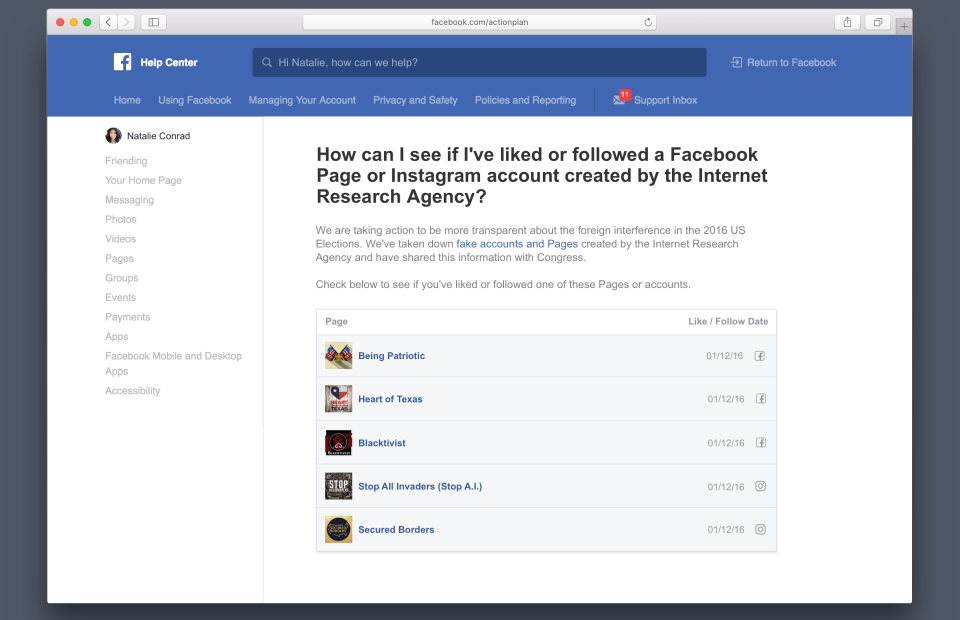 Facebook announced yesterday they would let users see what Facebook pages and Instagram accounts they followed that are linked to supposed Russian propaganda efforts.
By the end of the year, Facebook plans to create a Help Center page that will display a list of these now-suspended accounts. The page will be customized for each user and will list only the accounts he personally followed. The company released a mock-up of this page (image above).
This is a response to a request from Congress
The company took this step as part of a request from the US Congress. Facebook, Google, and Twitter have recently testified in front of the US Senate regarding Russia's meddling in the 2016 US presidential election.
All companies admitted that Russia-linked parties bought ads and created fake accounts on their networks to push divisive and incendiary topics such as race relations, religion, immigration, and gun rights. Some of the topics, ads, and discussions led to real-world protests,...(continued)