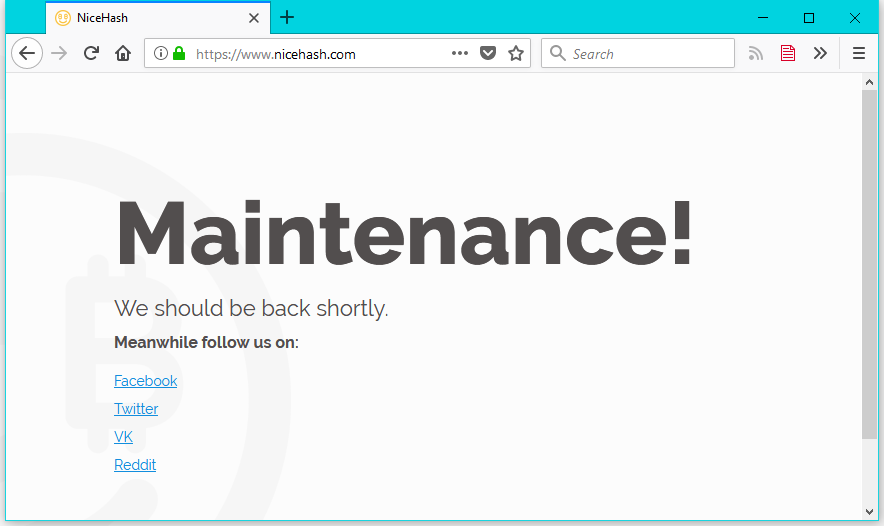 In a statement published on social media, NiceHash, a crypto-mining marketplace, said hackers breached its site and stole all the Bitcoin from its main wallet.
NiceHash is a service that allows users to register and rent or buy cryptocurrency mining/hashing power. Users can rent their own mining equipment (cloud computing servers) or they can rent mining equipment (cloud computing servers) from others, splitting profits.
Users can send earned currency in an external wallet, or they can store it in local "secure and insured BitGo Bitcoin deposit wallets" (as described on the NiceHash homepage).
Over $62.6 million stolen?
The hack appears to have affected the money stored locally, on the NiceHash network.
Based on the large number of posts in the NiceHash subreddit, the incident appears to have taken place earlier today, and many users complained about losing Bitcoin from their NiceHash wallets.
Site operators said they are still working to evaluate the total number of Bitcoin...(continued)