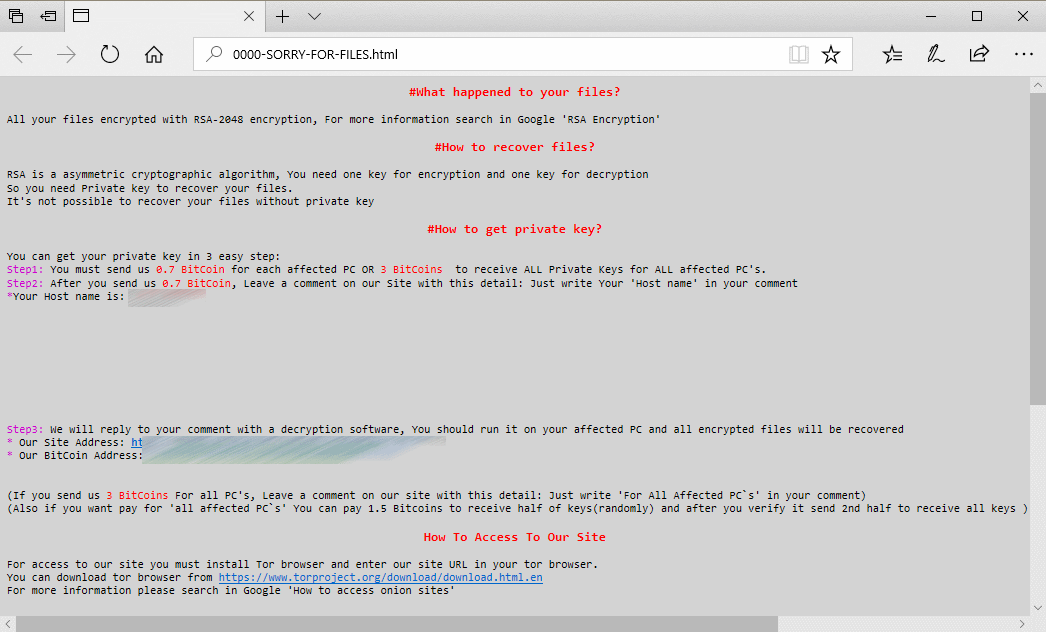 The SamSam ransomware group seems to have gotten to a "great" start in 2018, hitting several high-profile targets such as hospitals, a city council, and an ICS firm.
Reported attacks include the one against the Hancock Health Hospital in of Greenfield, Indiana; Adams Memorial Hospital in Decatur, Indiana; the municipality of Farmington, New Mexico; and an unnamed ICS (Industrial Control Systems) company in the US, based on intel Bleeping Computer has received.
Hancock Health officials have admitted to paying the ransom, despite having backups, while the others have not commented how they remediated the incidents.
Evidence points to active SamSam ransomware campaign
In the three public incidents, victims said the ransomware locked files and displayed a message with the word "sorry." The Farmington municipality has released a screenshot of this ransom note.
Bleeping Computer has tracked down this ransom note to recent SamSam infections. According to data provided by the...(continued)