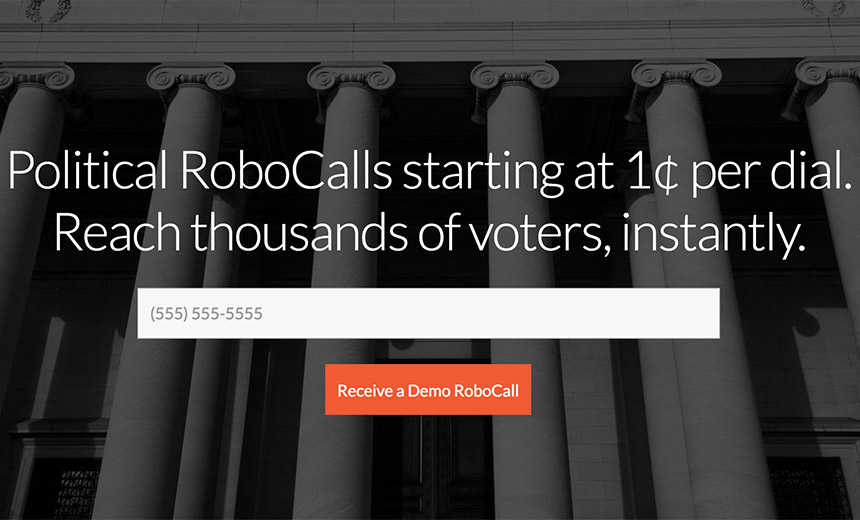 Cybersecurity , Data Loss , Encryption
Robocalling Firm Leaves Virginia Voter Data Online Unsecured Amazon S3 Bucket to Blame Jeremy Kirk (jeremy_kirk) • July 19, 2018 A security researcher is warning that robocalling firm RoboCent (website pictured) mistakenly left Virginia voter information exposed online.
RoboCent, a company that specializes in robocalling voters, left nearly 3,000 files containing detailed data about Virginia voters online by mistake.
See Also: How to Keep Your Endpoints Safe from Cybercrime
The data was stored in an Amazon S3 storage bucket that did not require authentication, writes Bob Diachenko, head of communications for security vendor Kromtech Alliance.
Diachenko discovered the data using an online search tool developed by a site calling itself Grayhatwarfare that's built to index open S3 buckets. Diachenko notified RoboCent, which has since secured the data.
A screenshot of Virginia voter data exposed in an unsecured Amazon S3 bucket....(continued)