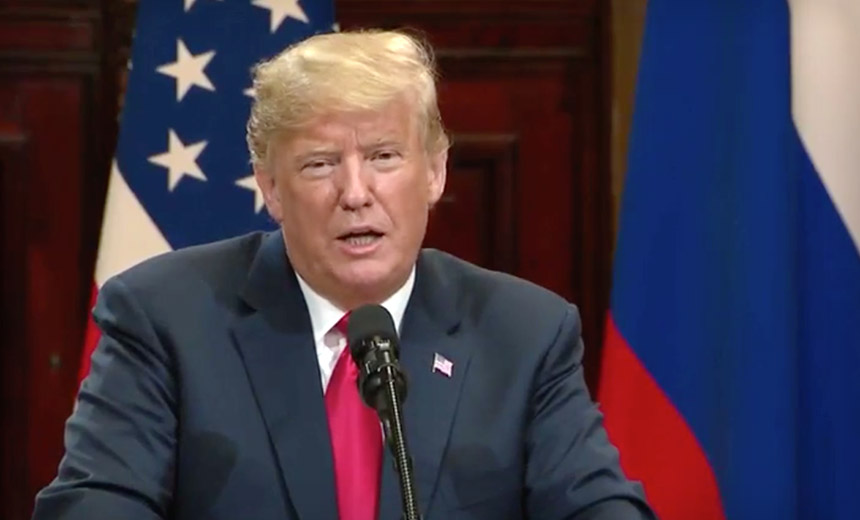 Cyberwarfare / Nation-state attacks , Fraud Management & Cybercrime
How Trump Talks About Russian Hacking President Blames Russia for Election Interference, But Sometimes Blames Others, Too Mathew J. Schwartz (euroinfosec) • July 19, 2018 President Trump fields questions at a press conference in Helsinki on July 16. (Photo: White House)
Did Russia wage an information warfare campaign that employed hacking, doxing and social media manipulation to attempt to influence the 2016 U.S. presidential election outcome?
See Also: Threat Intelligence - Hype or Hope?
The combined U.S. intelligence establishment and some senior lawmakers have been saying yes since October 2016, which is when the Department Of Homeland Security and Office of the Director of National Intelligence first accused Russia of using hacking in an attempt to interfere in U.S. elections.
In early 2017, the U.S. intelligence community blamed President Vladimir Putin for authorizing the campaign, which they...(continued)