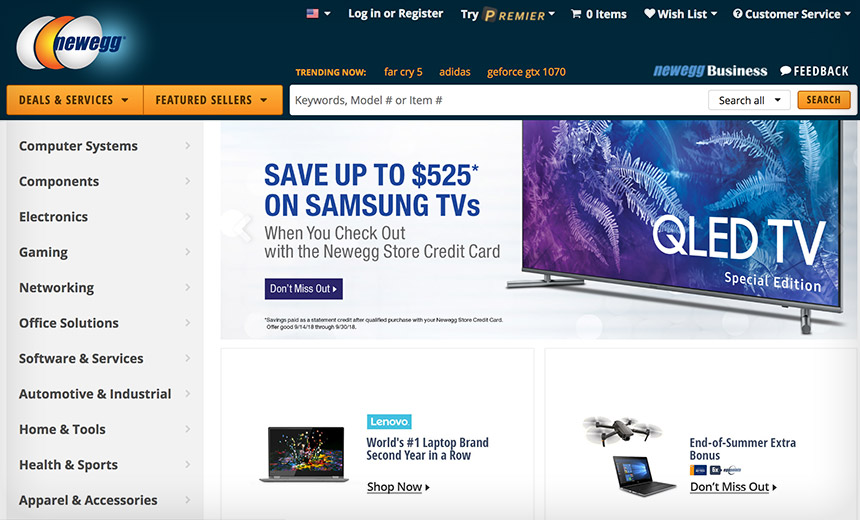 'Magecart' Card-Sniffing Gang Cracks Newegg E-Commerce Site Investigates Malware Attack and Payment Card Data Theft Jeremy Kirk (jeremy_kirk) • September 20, 2018
E-commerce giant Newegg says it is investigating an outbreak of malware on its systems that was designed to sniff customers' payment card details. Two security firms, RiskIQ and Volexity, say the malware may have been active for more than a month.
See Also: Dismantling Bot Armies With Behavioral Biometrics
The security firms say the Newegg breach appears to be the latest attack by a criminal group or groups dubbed Magecart, which has most recently stung British Airways and Ticketmaster.
Newegg, based in City of Industry, California, says it is notifying potentially affected customers via email. Officials at Newegg could not be immediately reached for additional details on the breach.
Yesterday we learned one of our servers had been injected with malware which was identified and removed from our site. We're...(continued)